With admiration for Jordan Peterson's exceptional capacity for critical thinking, I find myself acknowledging a minor issue with his latest book- the introduction seems somewhat extended. Nonetheless, the book offers many memorable and valuable lessons that provide practical guidance on navigating the complexities of life. The author's relatable approach to responsibility, identity, and meaning is accessible and admirable. I highly recommend this book as an invaluable resource for anyone seeking personal growth and development.
I absolutely loved Atul Gawande's "Checklist Manifesto"! It was a game-changer for me in terms of understanding how small details can have a significant impact on the overall outcome. The most valuable lesson I learned from this book is that checklists are crucial for simplifying complex tasks and ensuring that everything is done correctly. This book provides practical insights that have been applied in various fields, including aviation, construction, and healthcare. I recommend this book to anyone looking for a better way to plan things.
Rich Dad Poor Dad - Robert Kiyosaki
"Rich Dad Poor Dad" challenges conventional beliefs about wealth but oversimplifies complex financial concepts. Kiyosaki emphasizes financial education, but readers should not rely solely on his teachings for success. Overall, a decent read but lacks depth.
Men Are from Mars, Women Are from Venus - John Gray
This book perpetuates harmful gender stereotypes and fails to consider intersectionality. The book's advice is often contradictory, oversimplified, and based mainly on outdated gender roles. Its narrow focus on the differences between men and women ignores essential issues of gender inequality. I rate this book 2.4/5 and caution readers to approach it skeptically.
Just Listen - Mark Goulston
"Just Listen" by Mark Goulston is a book about the importance of listening in communication. The author provides practical tips and examples to improve listening skills. While it contains helpful insights, the book can be repetitive and lacks depth in some areas.
Eat that frog! - Brian Tracy
I vouch for the impeccable quality of "Eat That Frog" by Brian Tracy, as it catalyzed for me to organize my tasks and bolster my productivity at a time when I required such motivation. The book's advice is highly efficacious in effecting the desired outcome, but only for individuals with an unyielding resolve to overcome procrastination.
How to Talk to Anyone - Leil Lowndes
"How to Talk to Anyone" by Leil Lowndes contains practical tips on how to improve your communication skills and make a lasting impression. However, the author's writing style can be condescending and overly simplistic at times. It also lacks depth in exploring cultural nuances and can come across as ethnocentric. Overall, the book is worth reading for its useful insights, but it falls short in providing a comprehensive guide to effective communication.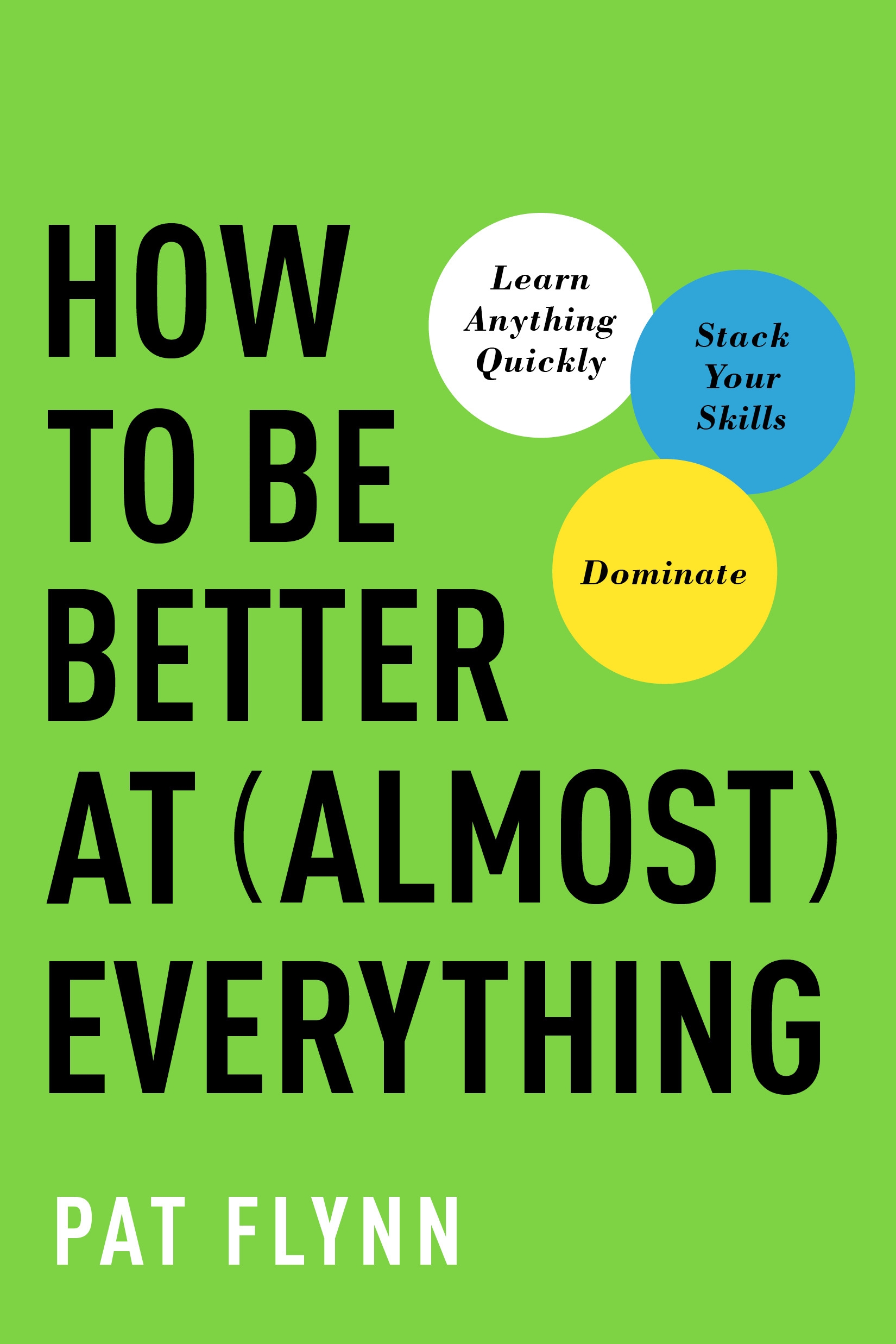 How to Be Better at Almost Everything - Pat Flynn
The book is a comprehensive guide on improving your skills in various areas, from fitness and nutrition to productivity and creativity. The author's writing style is engaging and relatable, making it easy to follow his advice. However, some of the tips may not apply to everyone, and the book can be overwhelming with its abundance of information. Nonetheless, it provides valuable insights on achieving personal growth and becoming a well-rounded individual. Overall, it's a worthwhile read for those seeking to improve themselves in multiple aspects of their lives.